Cities Boutique Unveils Innovative In-Store Installation for Dubai Design Week
'Décor with Depth' Presents Statement Design Sculptures and Bold Abstract Artworks 
Cities Boutique has crafted an in-store exhibition at their Galleria Mall location for Dubai Design Week 2016 that is filled with inspiration and ideas to add personality and energy to your décor to result in a space that is cohesive and holds lasting appeal. The Cities' exhibit shares a curated selection of creative pieces with a focus on sculptural styles and artistic abstract interpretations. Highlights of the installation include artworks from a number of European artists, all of which focus on different elements of shape and form seen through multiple mediums and styles, but all presenting a strong sense of contemporary design, that showcases an intimate understanding of both materials and method.
The powerful Octopus Animal Chair from Spanish designer and artist Máximo Riera combines both functionality and bold design with his highly detailed depiction of creatures from the animal world. From Máximo we also find his Millennial Consoles which juxtapose opposing materials by using natural olive tree wood, and industrial metal painted in vivid prime colors. As the wood takes on a smooth flowing shape, conversely, the metal is a pattern of rigid harsh lines, yet the materials work together to create a cohesive sculpture with unique design elements which also acts as a functional object.
Portuguese design house Alma de Luce takes on an aesthetic element to design its bold pieces, as it utilizes multiple dimensions of circular shapes, filled with intricately detailed and textured design inlay combined with bright colors for their iconic Enxoval cabinet which is both large in size and in beauty– acting as an artistic sculpture and a functional household item.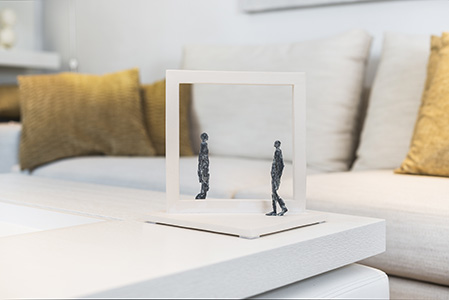 The creative artworks from Tiago Olliver and Umberto Ciceri focus on delicate abstract forms, that are seen within real objects, creating a relationship between reality and dreams.
Each artist has captured a simplicity in their compositions which take on different shapes of their own as the audience looks deeper into the painting. In Olliver we see the use of animal motifs mixed with textured white backgrounds and hints of soft color and in Ciceri we see hidden designs appear within the candle flames and the dark background, which gives the piece an endless depth.
The Rock Art Collection from Dominique Capocci is an example of dynamic abstract art that deconstructs shape through texture, color, and the use of collage as he blends together multiple mediums to create a calm chaos through his industrial canvas. Multiple design styles pop out at us as we examine his artworks, making them both mysterious and captivating.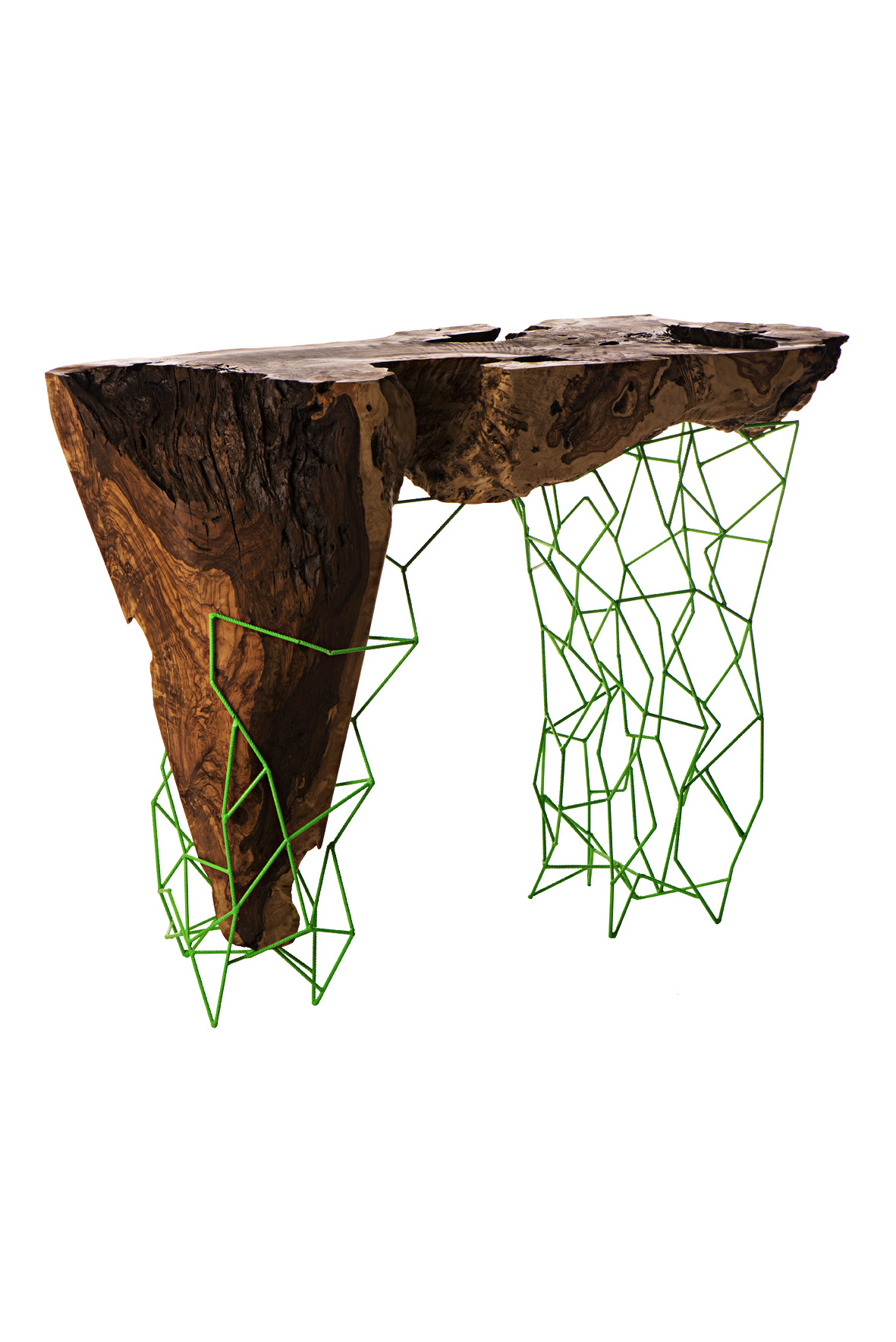 The innovative in store exhibit will let you step into the creative world of Cities, exploring the multiple facets of design, through an artistic lens of these talented artists. Cities Boutique is pleased to bring Dubai a fresh outlook on interiors with its 'Décor with Depth' in-store installation which will be sure to give you something special to add to your home, and lets décor speak for itself!
Dubai Design Week
From 24 to 29 October 2016, the citywide celebration of design enthrals Dubai with design, engaging the local community and visitors alike.