ARMAND BASI, AVANT-GARDE VISION
ARMAND BASI has always been in touch with the most avant-garde trends. Its collections have been associated with cultural and aesthetic concepts and especially with movements linked to architecture such as constructivism, Bauhaus and modernism, demonstrating its vocation for new artistic currents and new ways of thinking.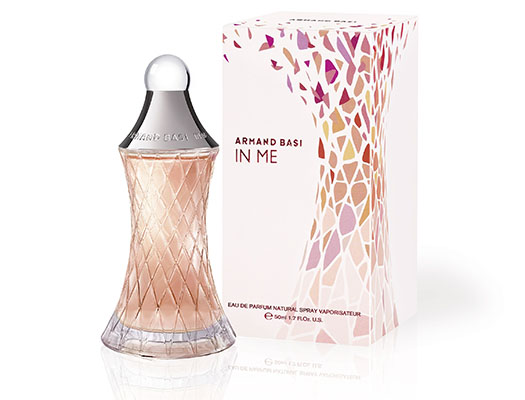 This new fragrance, is an exceptional project that arises from that relationship with Barcelona and its architecture, specifically from the work of another avant-garde genius: the architect Antoni Gaudí.
ARMAND BASI BEAUTY IN ME, the new fragrance, is based on the internal balance of the urban woman who appreciates everything that life in the city has to offer her but who needs to connect with nature to achieve strength and personal harmony.
When she achieves that balance, she also gains the energy to be herself, make all her dreams reality and fulfil herself as a woman, woman – self-sufficient, feminine and contemporary – finds her way through the madness of living in the city and the stillness that nature offers, and that balanced mixture of both worlds gives her the optimism she needs to be the star of her own life. A woman who pursues her dreams, who loves what she does. Because the ARMAND BASI IN ME woman has an inner world.
BEAUTY IN ME IN BARCELONA. MY FAVOURITE PLACES