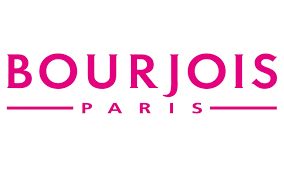 The healthy looking beauty routine
A vitamin fruits therapy to boost your radiance!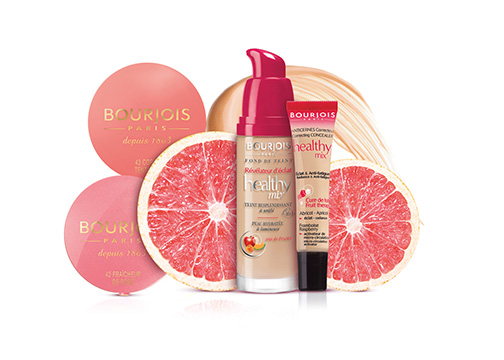 Bourjois reveals a 3 step recipe for or a fresh look, radiant eyes and healthy glow:
Healthy Mix foundation,
Healthy Mix Concealer,
Little Round Pot Blush for a touch of color!
The fruit therapy formula of Healthy Mix Foundation will boost your radiance for a beautiful, luminous and healthy looking skin.
To achieve a dream complexion, 70% more radiant on application*, the Healthy Mix Foundation formula is:
Apricot for radiance,
Melon for hydration and
Apple for its antioxidant benefits.
Evens out the complexion and lets natural light through the skin
Vitamin E derivative
* Tested on 21 women 
8 Radiant Shades 
Healthy Mix Foundation offers just the right balance of yellow and pink undertones to reveal the freshness of the complexion.
With its fresh and melting texture, Healthy Mix Foundation offers a glowing, flawless complexion that corrects blemishes. Extremely soft, it allows the skin to breathe and provides supple and comfortable wear.
The skin is beautiful, luminous and hydrated for 8 hours.
The Healthy Mix Correcting Concealer is also created from a fruit therapy formula to give you the anti-fatigue action you need!
Raspberry for its microcirculation activator benefits,
Apricot for radiance and
Melon for hydration.
3 Natural Shades 
Healthy Correcting Concealer comes in 3 shades to reveal a fresh and healthy look 
Its melting texture for a perfect merging with your skin will give you the natural finish with no make-up marks! The Healthy Correcting Concealer corrects you dark circles and blemishes to give you healthy, rested and radiant eyes.
The Little Round Pot Blush has an exceptional blending for a perfect finishing on your skin.
2 New shades to choose according to your skin tone
The unique Little Round Pot Blush is created with a "baked powder technology" since 1863 to give you a fine, light blendable texture to color your cheeks! Each shade was specially chosen to suit your skin tone, fair or medium.
Applied at the end of you beauty routine, your healthy blush's legendary scent will add the right fresh touch to your look!