PLAYSTATION® MAKES VIRTUAL REALITY MAINSTREAM WITH LAUNCH OF PLAYSTATION®VR

Sony Interactive Entertainment Europe (SIEE) today launched PlayStation®VR (PS VR), a virtual reality system for the PlayStation®4 (PS4™) system that takes gaming to the next level of immersion and transports players into the virtual worlds of their games. Concurrent with the global launch. There will be a second wave of launches to follow on 24th January 2017.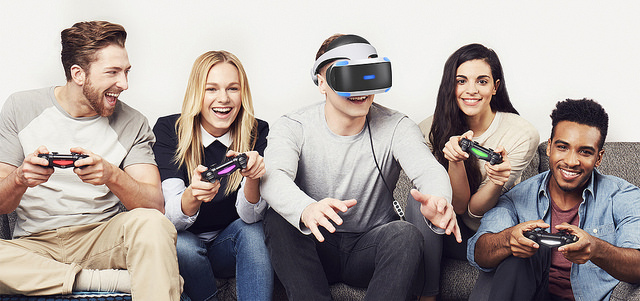 PS VR, which is compatible with the more than 40 million PS4 systems already inside consumers' homes, arrives with a lineup of 30 games, including exclusive titles such as Rez Infinite (Monstars & Enhance Games), Batman™: Arkham VR (RockSteady and Warner Bros Interactive Entertainment), DRIVECLUB VR and RIGS Mechanized Combat League (SIE Worldwide Studios). In total, PS VR will have a library of approximately 50 games by the end of the year.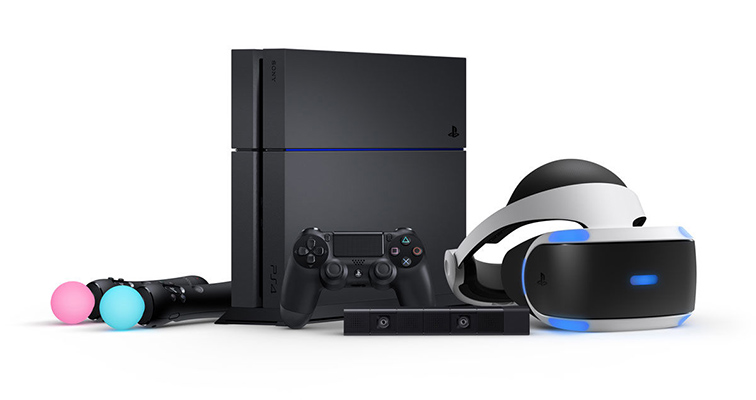 PS VR delivers a sense of presence, where players feel as though they are physically inside the virtual world of a game. PS VR leverages state-of-the-art technologies, such as 360 degree head tracking, wide field of view, high refresh rates, and SIE's own binaural 3D audio technology, to heighten the emotions gamers experience as they play and make them believe they've been transported to another world. By using peripherals such as PlayStation®Move Motion Controller, DUALSHOCK®4 Wireless Controller and the upcoming PS VR Aim Controller, players can explore virtual environments and intuitively interact with characters as if they are actually present in the world of a game.
PS VR integrates a "Social Screen" feature that allows users who are not wearing the VR headset to see on the TV what the PS VR player is seeing in the headset, or to play alongside the VR player in supporting games. Games such as PLAYROOM VR (SIE WWS), which will be available as a free download to all PS VR owners, take advantage of this feature and demonstrate how PS VR can create unique multiplayer experiences when shared with friends and family.
In addition to a best-in-class gaming lineup, there will be a variety of VR experiences and media applications coming to PS VR, including, Allumette (Penrose), Invasion! (Baobab), Kismet (PsyOp), Within, LittlStar, Vrideo, and The Martian (Fox).
Prices:  AED 1849 for VR Headset and PlayStation Camera
AED 349 PlayStation VR Move Controller Twin Pack
AED 279 for Sony PlayStation Camera
AED 1599 for Sony PlayStation VR Headset
AED 1199 for Sony PlayStation 4 Console 500 GB