Hershesons Launches Human Hair Extensions in the UAE
No more bad hair days with two glossy new extensions from Hershesons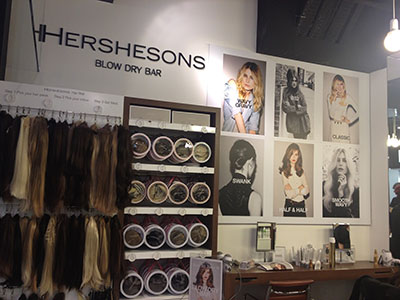 Hair Extensions can transform your locks instantly. Whether you are at that in-between stage and your hair just refuses to grow anymore, or you are simply looking to make a statement at the upcoming soirees fast approaching this festive season, help is at hand with Hershesons brand-new- to-the-region, range of Human Hair Extensions. So, if you long for gloriously thicker, longer real hair, these stunning extensions are most definitely for you.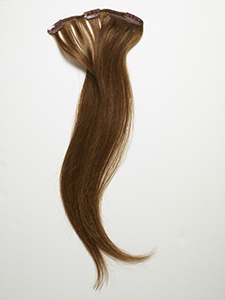 Ten Piece Clip In Set (AED 1,395)
If you can't work out how Fashion Week Stylists nail long, lush hair for the catwalk, this is their secret that you can steal with the ten-piece, twenty-inch clip in solution that ensures the hair never falls flat. When using this 10-piece set, thin or fine hair becomes thick while simultaneously gaining weight and length. Each piece varies in size to fit the whole head and with no glue, there is no damage to the hair – just clip in and out whenever you want.
How to Use:
Blowdry, curl, straighten and style as if it is your own hair.
To insert, section off your hair from the temples to the crown and clip each layer of hair up out of the way.
Back brush your roots at the crown using Hershesons Mixed Bristle Brush and insert each clip in where necessary, clipping to secure. Let down the clipped up hair.
The hairpiece should sit neatly in between your natural layers.
One Piece Clip-In (AED 295)
The Hershesons One Piece Human Hair Clip-In is eighteen inches in length and twelve inches wide. It transforms hair in an instant and can be blow dried, tonged, straightened, coloured and styled as if it were your own hair. All of the One Piece Clip-Ins mimic natural hair shades, are lightweight, easy to clip in and can be styled exactly how you like – just like your natural hair.
Hershesons believe that all woman can have great hair and as such all of their Human Hair Clip-Ins are made with the most natural, high grade, ethically sourced human hair.