Guess Who's Back?
Urban Picnic Brunch at Vida Downtown Dubai
The coolest al fresco Friday pool-side brunch is back with a bang!
 The popular Urban Picnic Brunch is back every Friday at Vida Downtown Dubai. Get back to spending your Friday's indulging in poolside cabanas, chilled out beats, and the delicious spread of fresh food as you gather up your treats in your brunch basket. Soak up the sun as you enjoy the funky picnic concept curated by the stylish boutique hotel, which Dubai has surely missed during the long summer months.
The urban vibes are met with natures finest, as faux grass lines the terrace tables, and guests can move from inside the chic 3in1 setting to the vibrant outdoor 'picnic scene' where the signature, sleek white cabanas line the pool and the resident live DJ plays a perfect Friday playlist. With a refreshing, fruity beverage in one hand and a plate of sizzling BBQ favourites in the other from the live BBQ station, the Urban Picnic Brunch will be sure to hit the spot and become part of your weekend routine.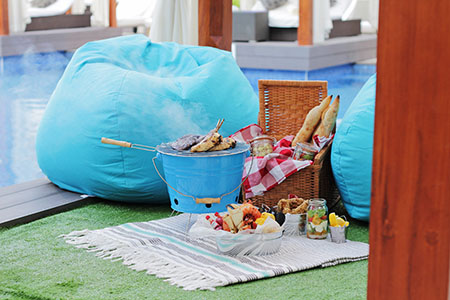 Let Vida Downtown Dubai help you jump back into the social scene with Dubai's hottest pool-side brunch, where you will be sure to make a splash!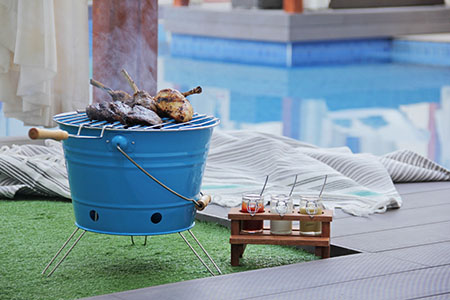 Urban Picnic at 3in1
No need to picnic at the park when you can head to the 'Urban Picnic' by the pool for a relaxing Friday afternoon, filled with delicious food, funky beats, and fun in the sun!
Location: 3in1, Vida Downtown Dubai
Time: Every Friday 1-5pm
Price: AED 295 inclusive of unlimited soft beverages and juices; AED 345 inclusive of unlimited selected beverages; AED 100 per guest will be added to each package for booking a cabana by the pool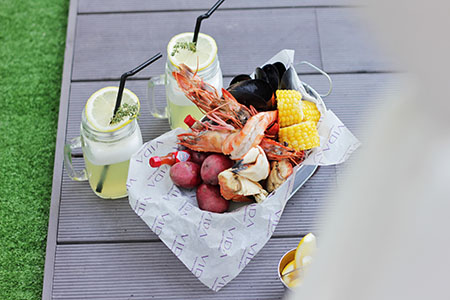 For reservations, please contact:
Telephone: +971 4 888 3444 or email dine@vida-hotels.com