Indulge in Extra Savings on Luxury Accommodation at Anantara Sir Bani Yas Island Resorts
Whether you're escaping for romance or adventure, quiet relaxation or family quality time, with such rewarding savings on luxurious accommodation and sumptuous breakfast, you can indulge even more in your favourite holiday pastimes, in the lap of luxury with Anantara's heartfelt hospitality.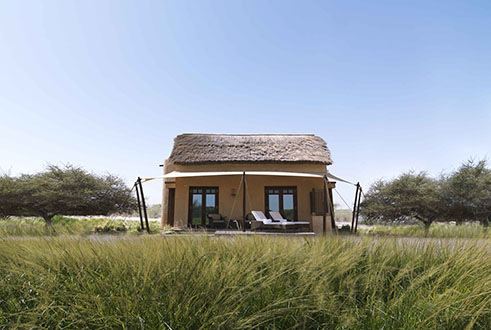 Book your next visit to Sir Bani Yas Island Resorts at least seven days in advance and benefit from Anantara's increased Advance Purchase Specials. Instead of 15%, guests can now enjoy 20% off accommodation in any of Anantara's three resorts on Sir Bani Yas Island.
The higher the category, the more you save. Take advantage of Anantara's Suite and Villa Luxury for less and enjoy irresistible 30% savings on top luxury accommodation for stays between now and 14 December 2016. Embark on an island adventure with a selected complimentary island activity* and explore culinary heights while saving 15% on Food and Beverage**. Pamper yourself at the Anantara Spa and benefit from a 15% discount.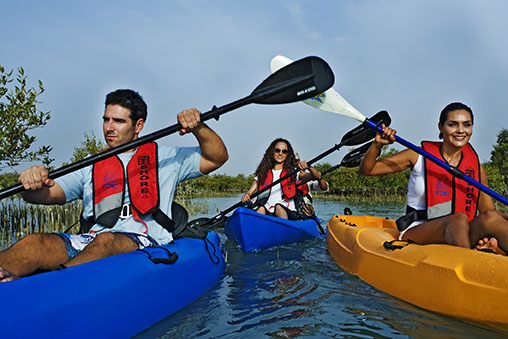 Anantara offers a choice of three luxury resorts on Sir Bani Yas Island. Arrange your next journey now and appreciate life's finer pleasures. With such generous savings on Anantara's most luxurious accommodation, your travels can be filled with even more indulgence, from heavenly spa pampering or a tailored private dinner, to a bespoke adventure guided by a local expert.
Anantara Al Yamm Villa Resort is located on the tranquil eastern shores of Sir Bani Yas Island, just off the coast of Abu Dhabi. Inspired by the simplicity of a traditional Emirati fishing village the 30 luxury villas offer a romantic island holiday experience. Step off the deck of your private villa directly onto the sand, enjoy the starry night and cool evening breeze or spend an afternoon admiring wildlife from the comfort of your villa overlooking the mystical hues of the mangrove lagoon and wild flamingos.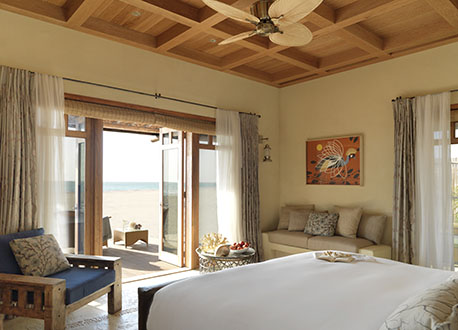 Set in the heart of the 4,100 hectare private Arabian Wildlife Park of Sir Bani Yas Island, Anantara Al Sahel Villa Resort is surrounded by over 15,000 free roaming animals and offers an incomparable glimpse of natural beauty up close. The intimate cluster of 30 luxurious villas, in the island's hinterland, is the perfect place to escape from everyday life. Watch oryx and giraffe grazing the savannah  from your private terrace and embrace the wonders of the enchanting wildlife and naturally beautiful landscape. Admire the wonders of the Arabian wildlife park from within your private villa and indulge in panoramic views when relaxing in your private plunge pool.
Designed to resemble a coastal fortress, palatial splendour and glittering Arabian Gulf views await you at Desert Islands Resort & Spa by Anantara. Unwind in one of 64 luxurious rooms, suites and villas and feel the spirit of the United Arab Emirates through striking indigenous fabrics and original artwork. Embark on thrilling adventures and discover kayaking, mountain biking, Abu Dhabi wildlife and more with ample opportunities to explore the natural rugged beauty of this haven for adventure seekers.
To take advantage of Anantara's special offers please call +971 (0)2 656 1399 or email crome@anantara.com.