INTRODUCING YET ANOTHER NAIL MIRACLE!
SALLY HANSEN REVEALS 6 NEW SHADES
Following the major success of the first Miracle Gel launch, Sally Hansen has done it again, developing 6 new shades of Miracle Gel – adding to the award-winning Sally Hansen Miracle Gel collection: the most buzzed about at-home nail system and the closest thing to a salon gel manicure at home. When partnered with the Miracle Gel shades, Miracle Gel Top Coat volumizes as it protects. The Top Coat formula delivers 2x the volume to your manicure – creating dramatically fuller-looking nails with a high-gloss, mirror shine finish.
The new shades:
Miracle Gel – Birthday Suit #110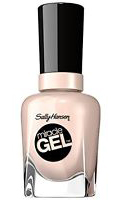 Miracle Gel – Totem-Ly Yours #640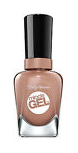 Miracle Gel – Shock Wave #310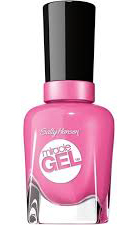 Miracle Gel – Street Flair #270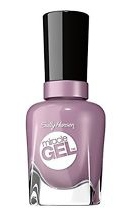 Miracle Gel – Sugar Fix #370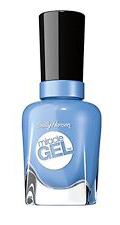 How to use: Shake gently and apply 2 coats of Miracle Gel color. Activate curing with Miracle Gel Top Coat. No base coat needed.